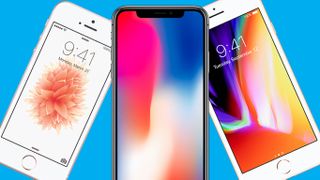 Best iPhone 2018. Buying the best iPhone in 2018 is more complicated because the choices aren't very obvious for everyone. Apple launched three new iPhones last year, including the pricey iPhone X. You have big decisions to make.
There are eight iPhone models on sale through Apple's official website, and even more from other retailers looking to sell you on a used iPhone. They range from the 5.8-inch all-screen display of the iPhone X to the 4-inch one-hand-friendly old-school screen size of the iPhone SE. The prices vary wildly.
No matter what, buying a top-rated iPhone is always an expensive decision, so we're here to help. The iPhone X, iPhone 8 and iPhone 8 Plus have all secured spots on our prestigious best phones list, but what happens when all the phones on a recommended list are iOS 11 (and iOS 12 beta) devices?
Our top iPhone list highlights the different specs, screen sizes, and price points. Each of these handsets has something to offer every type of Apple fan – so we've boiled down the choices for you in a simple-to-read format.
Best iPhone: which one should you buy today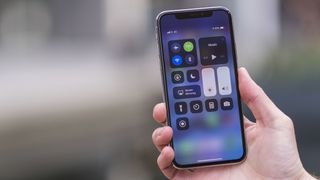 Share