Best Android games introduction
It's been ten years since Android was first announced and in that time we've seen hundreds of thousands of games hit the Google Play Store, but obviously not all of them are high quality, and with so many available it can be tricky to make sure you're putting your cash in the right place.
Some titles are expensive and nothing more than just poor ports of a console game. Others are only a meagre amount but are genuinely more entertaining and enthralling than anything found on a console a few years ago.
When deciding what Android game is best for you, well… you've got a few choices to consider.
Firstly, remember that you won't have just one game on the go at any one time. You might have a title that's great for playing on the sofa or commute, and one when queuing at the bank.
Some work better with headphones, others don't – and we thoroughly recommend playing through a few regularly to find the games that work the best for you. Nothing better than finding something you just can't wait to play again and again!
Want to improve your Android phone in other ways? Check out the best Android apps in 2018
Unlike the iPhone, the amount of dedicated gaming controllers for Android phones is a bit more bland, as there aren't as many for specific phone models… and the games that support them can be varied too.
That doesn't mean you shouldn't have a good look at what's out there, and many controllers aren't overly expensive.
Back to the games: have a think about the variety of titles to check out, whether you want something that taxes you, is a quick-fire frenzy or an RPG that you can play locally with friends.
That's why we're here – telling you the games that you need to play because we've tried them out ourselves. We head through the new and bubbling lists of titles each week, have a look at what's good and let you know.
We try to keep this list as fresh as possible, so if your favorite falls off the chart then it's not a bad game… there's just more out there to try.
So get ready to get clicking through our gallery… we guarantee you'll have found something to play before you know it.
New: Dissembler (US$2.99/£2.99/AU$4.49)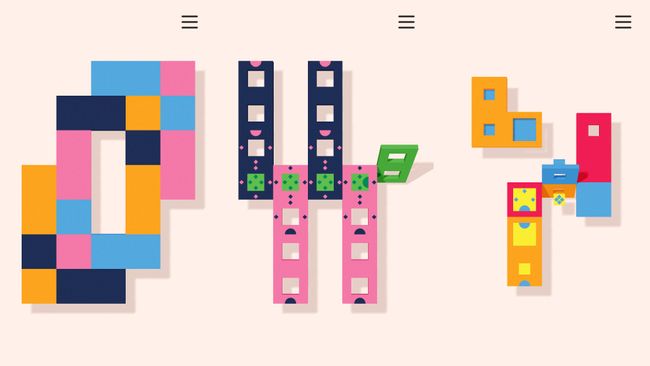 Dissembler is a match-three game with a difference. Instead of presenting you with a wall of gems that's replenished when you make matches, Dissembler levels are akin to modern art – abstract creations comprising colored tiles.
You still swap two elements to try and match three (or more), but here matches vanish. The idea is to end up with a blank canvas. At first, this is easy, but Dissembler soon serves up challenges where you end up isolating tiles unless you're very careful.
This shifts the game more heavily into strategic puzzling territory – and it's all the better for it. You'll feel like the smartest person around on figuring out the precise sequence of moves to clear the later levels. And even when you've finished them all, there's a daily puzzle and endless mode to keep you occupied.
Share